Full Engineering Service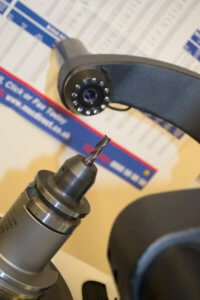 Full Engineering Service
Vinewood Engineers provide a full service for the production of bespoke components, just a one off or small batch. we also offer a toolroom service including jigs and fixtures, small presstool manufacture or refurb, or any other production equipment that may be required in a full range of materials including stainless steel, exotic alloys, titanium and industrial plastics.
Prototype Machining
Having vast engineering knowledge, enables us to offer exceptional prototyping services. Our prototype machining utilises milling, grinding and turning, with 3D printing now also being accepted as a great alternative to prove out new design ideas prior to production. Working in partnership with our customers, we can transform a design concept into a functioning prototype. Working from a variety of initial designs, samples, drawings, hand sketches, solid model and 3D CAD/CAM graphics.
We are committed to providing our customers with an excellent service, ensuring that all customer requirements are understood and met, manufactured to highest quality and standard, manufactured in the most cost effectively manner.
Specialist Tooling
Vinewood engineering is a highly respected tier two / three supplier operating in the Aerospace, Automotive, Food and Beverage and Medical sector.
We deliver bespoke tooling solutions and are a tier 3 supplier to a number of tooling suppliers.
Production Machining
Vinewood's production machining facility provides a range of services to a diverse range of industries. Typical services include:
Turning, milling and grinding
Workholding, jigs and fixtures
Special tooling and cutters
Manufacture of complex components
Short batch production runs.
Full range of finishing services, heat treatments and powder coatings
Integrated suppliers include: MIG, TIG, Stellite welding, Brazing, Stress relieving
Material capability
Our team of engineers are highly experienced in working with hard to machine materials including:
Aluminium
Nylon
Tool steels
Acrylics
Brass
Carbon fibre
Stainless Steels
Teflon
Copper
Carbon steel
Polycarbonates
Titanium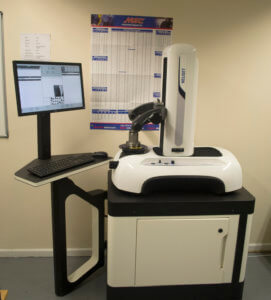 Quality Control
At Vinewood we believe in operating stringent quality control from incoming material inspection through to first piece and final inspection, guaranteeing the job is produced to exact specification and in a time to meet the customer expectations.
INSPECTION PLANT LIST:
| | | | |
| --- | --- | --- | --- |
| Surface Table | Granite | Grade 1 | 24" x 36" |
| Tesa | Micro-Hite | M350 | Auto-feeler |
| Heliset | Tool Setter | Shadowgraph | |
| Fiol | | Shadowgraph | 6" x 2" |
| Avery | Hardness Tester | | |